Jam-packed with the latest and smartest cool business ideas from around the globe.
If you enjoyed today's issue of BIZNESS! newsletter, then don't forget to also 'Like' our new Facebook Page at https://facebook.com/CoolBizIdeas!
The next issue will arrive in your inbox in the week of 20 Oct 2014. In the meantime, check out our stream of new business ideas at CoolBusinessIdeas.com.
If you haven't, be sure to subscribe to this free newsletter!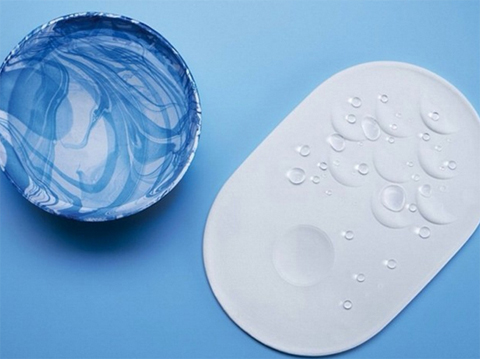 Self-Washing Dishes
Design company Tomorrow Machine has changed the household dynamic forever. By looking at plants such as the lotus leaf, the Swedish firm has created a series of self-washing plates, bowls and cups. The cellulose-based surface actively repels dirt, water and grease so the need for hot soapy sinks is now obsolescent.

Read The Rest of This Article |

Comments |

Homes & Living


Capsole Accessory For Converse Shoes

Bold, stylish, and the epitome of personalization, Capsole today introduced the easiest way to instantly customize one of the world's most recognizable and popular sneaker brands. The Capsole Kickstarter campaign allows fans to help bring to market a unique and simple way to individualize Converse sneakers.



Read More |

Comments |

Consumer Goods

Zubits Magnetic Shoe Closure

Zubits Magnetic Shoe Closures are a revolution in footwear. Imagine slipping into your shoes as if there were no laces at all. Imagine securing your laces with a simple click. Imagine removing your shoes handsfree. Imagine all of this and your shoes actually look better.



Read More |

Comments |

Consumer Goods

Kinetic Energy Powered Football Stadium

It's a strange partnership, but Brazilian football legend Pelé and Shell Oil have teamed up to launch the world's first player-powered community football field–right in the heart of a Rio de Janeiro slum. Built for the Morro da Mineira community, the innovative sports facility is part of Shell's 'Make The Future' project.



Read More |

Comments |

Society & Enviornment
With Me Coffee Warmer Stick

With the cold season quickly rolling in, coffee is becoming more and more important. However, during low temperatures, it won't take long until our hot coffee cools. To solve this problem the With Me coffee wand warmer was invented. It keeps both tea and coffee warm for a longer period of time.



Read More |

Comments |

Food & Beverages
Germ Fighting Jacket

The growing bedbug issue on New York's subways sounds pretty awful, but you know what's worse? All the parasites and invisible germs you don't see while taking public transit. You might as well be rolling around in a petri dish when you step on a bus, unless you've got protection like a germ fighting jacket.

Read More |

Comments |

Consumer Goods




Can't stand your demanding boss anymore? Start your own business! Before that, be sure to subscribe to BIZNESS, our free informative newsletter published by CoolBusinessIdeas.com. Every week, get the latest edition jam-packed with the latest and smartest cool business ideas delivered straight into your inbox.