Jam-packed with the latest and smartest cool business ideas from around the globe.
If you enjoyed today's issue of BIZNESS! newsletter, then don't forget to also 'Like' our new Facebook Page at https://facebook.com/CoolBizIdeas!
The next issue will arrive in your inbox in the week of 5 Jan 2015. In the meantime, check out our stream of new business ideas at CoolBusinessIdeas.com.
If you haven't, be sure to subscribe to this free newsletter!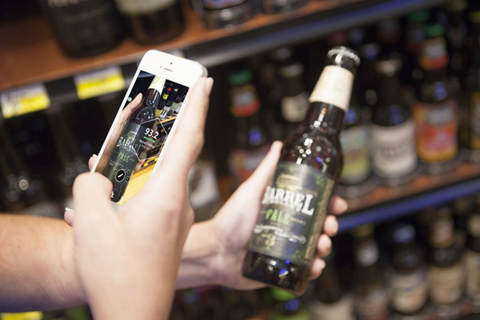 Scan your Next Glass Of Wine And Beer
Most people stick to what they know when shopping for beer or wine, cautious to guess wrong and end up with a bottle or 6-pack they don't like. A new app called Next Glass is trying to fix that, and its solution works pretty well. The concept behind Next Glass is simple: You hold your phone up to a beer or wine bottle, and the app scans it and presents you with a score based on your preferences, along with its calorie count and alcohol by volume.

Read The Rest of This Article |

Comments |

Mobile & Apps



Pedal Powered Wide Path Camper

Modern nomads and nature lovers will fall in love with the Wide Path Camper for its eco-friendly concept and small size, but those in worse shape than Tour de France cyclists may experience trouble trying to get this baby up a hill. This creates a limited range of destinations to choose from..



Read More |

Comments |

Travel & Transport

Subconscious Menu

When scanning a menu, many of us are just justifying the profiteroles rather than actually choosing a dessert. Pizza Hut wants to skip your super-ego middleman and just let your id order that triple-cheese bacon pepperoni directly. It's "Subconscious Menu" uses Tobii's eye-tracking tech.



Read More |

Comments |

Gadgets

Kids Wearable Phone

Self-described as the "world's smallest mobile phone", the device looks much like a wristwatch, except that it has no display. Instead, it comes equipped with a mic, speaker and SIM card slot, as well as a small CPU that turns it into a useable phone. Parents first connect it to their smartphone via Bluetooth.



Read More |

Comments |

Consumer Goods

Lost And Found With Lymbit

Losing your everyday objects has ceased to be a problem with the Lymbit system. Lymbit created and developed a system that allows you to locate your items using your own mobile phone (app), smart watch, Google Glass, or any other device within seconds, finding the last place you left it.



Read More |

Comments |

Gadgets

Key Log Rolling Sport

Here comes the Key Log, a 65-pound synthetic log that you fill with water at your destination. With its patent pending baffled system, the Key Log floats, spins, and reacts just like a traditional cedar wood log. The Key Log is light enough to transport to your body of water, and to ship anywhere in the world.

Read More |

Comments |

Sports & Games




Can't stand your demanding boss anymore? Start your own business! Before that, be sure to subscribe to BIZNESS, our free informative newsletter published by CoolBusinessIdeas.com. Every week, get the latest edition jam-packed with the latest and smartest cool business ideas delivered straight into your inbox.