Jam-packed with the latest and smartest cool business ideas from around the globe.
If you enjoyed today's issue of BIZNESS! newsletter, then don't forget to also 'Like' our new Facebook Page at https://facebook.com/CoolBizIdeas!
The next issue will arrive in your inbox in the week of 8 Aug 2016. In the meantime, check out our stream of new business ideas at CoolBusinessIdeas.com.
If you haven't, be sure to subscribe to this free newsletter!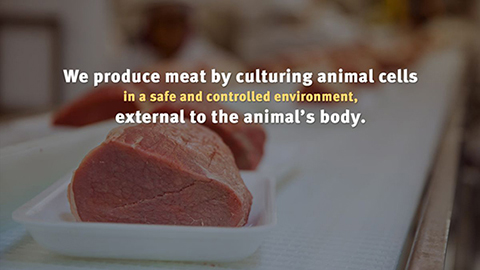 Supermeat Creating Device To Grow Cultured Meat For Local Consumption

SuperMeat, an Israeli foodtech startup, is developing the technology to create cultured meat from chicken cells in a safe and controlled environment, external to the animal's body. The company is launching a crowdfunding campaign to create the first device in the world to grow a whole chicken breast.

Read The Rest of This Article |

Technology



In-Wall Kitchen Vacuum

The Sweepovac is a very clever in-wall kitchen vacuum that acts as an automatic repository for sweeping. With just a kick of the foot switch, the Sweepovac quickly inhales the dust and dirt into a hidden vacuum unit that is completely stand-alone, space saving and easily installed with just a few tools.



Read More |

Homes & Living

Voltaires Algorithm To Get Fresh Coffee Brew

The Voltaire isn't the first coffee grinder we've seen with Wi-Fi connectivity and a companion app, but it is the first we've come across that's picky about the beans you put in it. The Voltaire uses an array of sensors to detect when the coffee beans in its hopper get stale.



Read More |

Gadgets

Levitating Plants

Lyfe is a planter, that drifts over a wooden base via magnetic levitation. Aside from being a visually stunning object, this planter helps plants by gently rotating them and ensuring 360 degrees of sunlight exposure. The rotation especially benefits Air Plants, as nutrients are absorbed by their leaves through the air.



Read More |

Consumer Goods

Tech Business Idea On Antivirus Software Market

OEM business partnering model can be characterized as "ease to start". Private entrepreneurs that already have their own customer base, can get the antivirus under their brand name only in one month from the date of application. The leading company among OEM-providers is Ukrainian developer Zillya! Laboratory.



Read More |

Technology

Twicycle Exercises The Legs And Hands

If you think a bicycle is just a lower body workout, then the TwiCycle might change your mind. This bicycle lets you pedal, unusually enough, with your hands as well as your legs. How does it work? The bicycle modifies the front section near the steering, adding a pedalling mechanism tusing your hands.

Read More |

Travel & Transport




Can't stand your demanding boss anymore? Start your own business! Before that, be sure to subscribe to BIZNESS, our free informative newsletter published by CoolBusinessIdeas.com. Every week, get the latest edition jam-packed with the latest and smartest cool business ideas delivered straight into your inbox.