Jam-packed with the latest and smartest cool business ideas from around the globe.
If you enjoyed today's issue of BIZNESS! newsletter, then don't forget to also 'Like' our new Facebook Page at https://facebook.com/CoolBizIdeas!
The next issue will arrive in your inbox in the week of 1 Feb 2016. In the meantime, check out our stream of new business ideas at CoolBusinessIdeas.com.
If you haven't, be sure to subscribe to this free newsletter!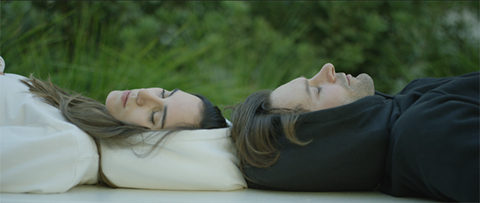 The Hypnoes Hoodie With Inflatable Pillow

The Hypnos Hoodie is an everyday hoodie that inflates for sleep (and support) on the go. Hypnos is redefining the hooded sweatshirt for sleep through an engineered, patent pending pillow system. The form contours and wraps around the head to give unparalleled support along with the flexibility to maneuver to any desired position.

Read The Rest of This Article |

Design & Fashion



Alarm Clock That Forces You To Get Up

Introducing Ruggie – the World's first talking rug alarm clock. This revolutionary clock will not only get you out of bed on time (you'll literally have to get up!), it will reward you with daily motivation to keep you out of bed and start your mornings off right.



Read More |

Homes & Living

Sunshine Crowdsourced weather forecasts App

New app Sunshine leverages users' reports of the weather in their precise location, based on the positions of their phones, as well as barometric sensors embedded in their devices. Combined with predictive algorithms, these "Nowcasts" provide highly accurate, hyper-local 18-hour forecasts.



Read More |

Mobile & Apps

Skyee Nano Drone

Meet the SKEYE Nano Drone, measuring just 4.0 x 4.0 centimeter (or 1.57 x 1.57 inch)! An incredible quadcopter, so small it can easily sit on your thumb and fly on precision controlled exercises into the narrowest of nooks! The stylish design looks and performs amazing in flight.



Read More |

Consumer Goods

The Light Phone For Less Connectedness

The Light Phone only makes and receives calls (and tells the time). It works with your existing phone so that calls get forwarded, so you can leave your "personal computer" at home when you go for a jog, take a lunch break, escape for the weekend; for those moments when Twitter and email can wait.



Read More |

Mobile & Apps

Swipe The Light Direction With Fluxo

FLUXO is the first smart design lamp where you can move the light in any direction with app and sensor control. It is an award winning design pendant lamp that allows you to move the light in any direction using simple paint gestures on your phone to adjust the direction of your light to place it where you need it.




Can't stand your demanding boss anymore? Start your own business! Before that, be sure to subscribe to BIZNESS, our free informative newsletter published by CoolBusinessIdeas.com. Every week, get the latest edition jam-packed with the latest and smartest cool business ideas delivered straight into your inbox.