Jam-packed with the latest and smartest cool business ideas from around the globe.
If you enjoyed today's issue of BIZNESS! newsletter, then don't forget to also 'Like' our new Facebook Page at https://facebook.com/CoolBizIdeas!
The next issue will arrive in your inbox in the week of 19 Aug 2013. In the meantime, check out our stream of new business ideas at CoolBusinessIdeas.com. If you haven't, be sure to subscribe to this free newsletter!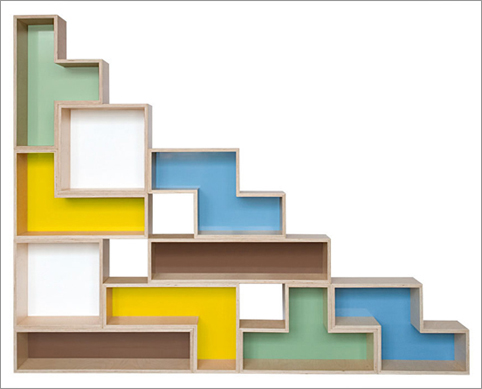 Tetris Inspired Shelving
The Tetrad Flat Shelving is a modular, lightweight shelving solution consisting of 5 different shaped blocks with wooden sides and colored metal backings. Blocks can be attached to one another, to the wall or left free floating for life-sized, living room game play. And no, the bottom line doesn't disappear when you make that perfect configuration. Choose from White or Natural Finland Plywood and White or Multi-Color for the Backings.

Read The Rest of This Article |

Comments |

Homes & Living



Motoped DIY Motorbike Kit

Motoped is a DIY motorized bike kit that you assemble yourself using a XR50/pitbike engine and standard mountain bike components. It uses a Honda xr50 or chinese pitbike engine and downhill mountain bike parts mounted to a custom frame and swing arm.



Read More |

Comments |

Travel & Transport

Flirt Effortlessly With Twine

Twine seeks to create a better mobile solution for flirting with and meeting new people. But Twine differs from other apps in that it's tackling the "new friend discovery" experience, anonymously matching you with strangers around you, while attempting to remain spam free.



Read More |

Comments |

Mobile & Apps

Rest Point For Weary Travellers

Rest Point is a personal seating unit for airports and public spaces. Inspired by the need for privacy in waiting areas, Rest Point provides passengers a private area to relax and carry out activities such as getting online via personal digital device or reading. Placed in a shifted order, passengers are not disturbed.



Read More |

Comments |

Travel & Transport

Water From A Stone

Keep your plants perfectly watered! Water From A Stone slowly lets water out into your planter over the course of 3-4 days. A useful addition to any gardener's home. Made from hand-blown glass. Holds 7oz (207ml) of water. Perfect to place in the little garden at home.



Read More |

Comments |

Homes & Living

Autoseal Water Bottle With Storage Compartment

The AUTOSEAL Water Bottle with compartment delivers on a unique combination of style and function. The AUTOSEAL Water Bottle is easy to drink from, easy to carry and has a protective cover at the spout . It's the ultimate in on-the-go hydration with a compartment that holds your essentials while on-the-go.

Read More |

Comments |

Consumer Goods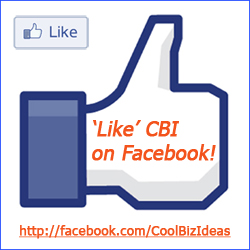 Can't stand your demanding boss anymore? Start your own business! Before that, be sure to subscribe to BIZNESS, our free informative newsletter published by CoolBusinessIdeas.com. Every week, get the latest edition jam-packed with the latest and smartest cool business ideas delivered straight into your inbox.